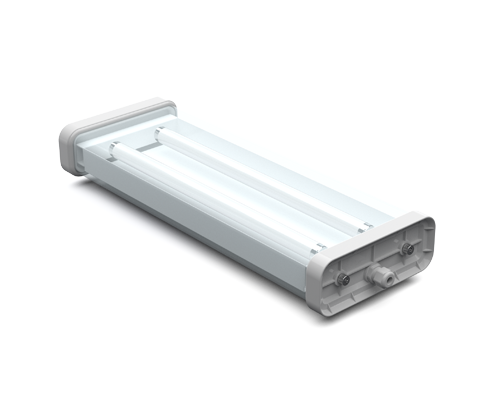 Formax Paralamp ehf has developed and manufactured the ParaLamp for trimming lines and quality inspection since 1987. The ParaLamps flat design enables the light to be positioned close to the cutting plate, thus maximizing the illumination through the fillet. ParaLamp has been chosen by Icelandic fish producers in almost every processing line and thousands of lamps have been installed in processing lines worldwide..
Paralamp
- Suitable for extreme damp and wet working environments.
- Insulation class: IP68 
- Solely made of food grade materials.