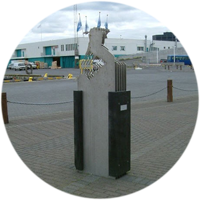 The
artwork
Port
development
The artwork shows the development of Reykjavík harbor over the years. It is made of stainless steel and hardwood. Each layer of the artwork shows the outline of the harbor for years seen from the air. The artwork stands on the dock opposite the National Gallery.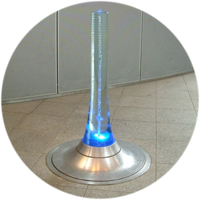 Water
fountain
The Waterpost is constructed by an idea from Orkuveita Reykjavíkur also known as OR.  Formax part was mechanical design, drawing work, procurement and construction.   The water flows up through a glass tube .By stepping on a sensor in the floor around the fountain you increase the waterflow and it's easy to quench your thirst ...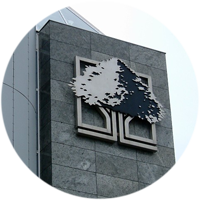 Sjova
sign
Sjóvá sign is constructed - drawn and built at Formax . It is made of stainless steel and is 2.6 meters high and 3 meters wide .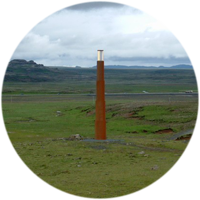 Lighthouse
at
Sandskeið
Iceland
The author of the Iceland lighthouse is the Italian artist Claudio Parmiggiani. Lightning design and construction of lamps was made by Formax. ParaLamp lights which are manufactured by Formax are set up round the top of the Lighthouse.